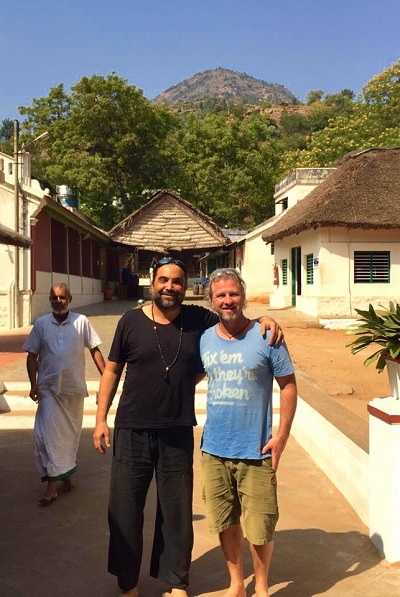 Basic-Workshop
The 9 Steps® – Basic Workshop is the entry into The 9 Steps® education. It provides the 4 basic principles and their application.
Duration: 1 day / Fee: 99,- EURO
The 9 Steps ® Module1 - Trainee
In this module 1 the 4 principles, being taught in the basic-workshop, are applied. The 9 steps and their transformational liberating practice are taught and being practiced.
Duration: 3 days / Fee: 599,- EURO
The 9 Steps ® Module 2 - Practitioner
The successful completion of the module 1 allows to participate in module 2 – practitioner.
The 9 steps are intensified and deepened by practical exercises.
Duration: 5 days / Fee: 599,- EURO
The 9 steps® is an education that  Shanti Mark Koppikar and Vivek Jürgen Eibl have received and passing it on  in this exact form.
The 9 steps® – a path into freedom, is a comprehensive education that enables you to live your own life in freedom, love, joy and authenticity and to give it to anyone other as a certified teacher.
The 9 steps® are nine simple steps , showing a way to freedom like a toolbox that can be easily implemented.
The 9 steps® affects everyone who is ready for it, a deep transformation and has an healing effenct on all levels.
The 9 steps® is suitable for everyone. It picks you up where you are standing at this moment.
The entry happens through the principles – honesty, naturalness, directness and simplicity – which are mediated in a basic workshop and already have a positive life-changing effect. These four principles form the foundation for The 9 steps®.
This results in nine steps, the internal and external development and deployment that will be passed in an exciting and intense process.
The The 9 steps® education is divided into modules that build on one another:
Module 1 – Trainee
Module 2 – Practitioner
Module 3 – Assistant
Module 4 – Teacher
Each module is considered its own effective training is individually certified and can be used for self-use.
A 3-months practice period is applied between the modules.
The conclusion of the teacher module entitles you  for official application of the  9Steps® and permission is obtained to independently teach module 1 and module 2.
After the teacher module 4 you have the possibility of continuing to mentor.