18. - 23. October 2020
Villa Tsapakis
Diskos
Lendas
Greece
Crete Retreat
Awaken and Heal
My own healing and awakening happened on this magical island exactly where the retreat takes place. For me, it always feels like coming home. Home into a very profound and deep connection. My whole being is very related to the ancient healing power of Asklepios, the old Greek Master of Healing Arts and we've seen many healings happen here in Lentas. 
I would like to invite you to retreat with me in this magical place, which is so alive in my heart. Awaken and heal with me.
All my love to you,
Vivek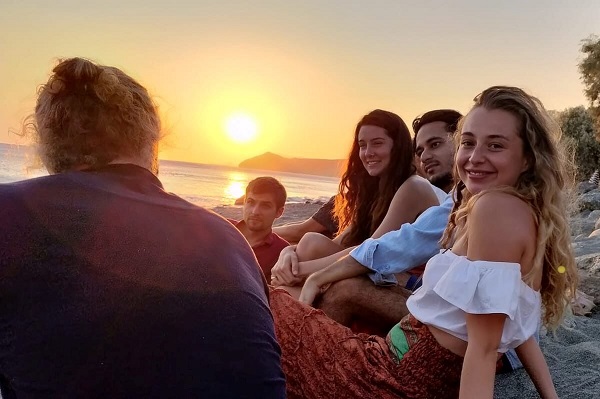 Vivek invites you to retreat with him in Crete, in a beautiful small village South of the island called Lentas. The energy of this part of Crete is profound. In ancient times, Lentas was known for the sacred powers of healing, in connection with Asklepios and the water. It is in this very place where Vivek experienced his awakening. The silence is palpable everywhere.
To retreat with Vivek here is incredibly meaningful. In a land so connected to his being, Vivek's open, loving and powerful presence guides you home, to a truthful and honest recognition of reality and your true self.
Very naturally you can open, meet and embrace every part of yourself. 
Vivek supports you to directly discover the freedom of your true being.
This retreat with Vivek offers the opportunity to discover and learn:
What it is to be centred in the now. 

The healing of the emotional pain body.

To live in flow with life.

The discovery of unbound freedom.

The art of living an awakened life.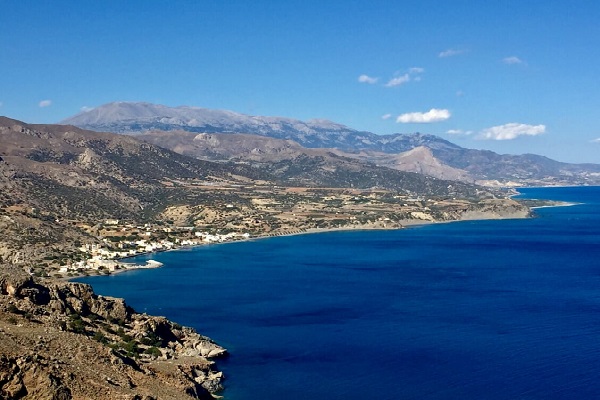 The South of Crete is very relaxed with a lively welcome to thoroughly enjoy this Life. Be it through the health, purity and vitality of the local Cretan food, through swimming in the crystal-clear ocean, through conversation, in stillness, with music, or moment to moment interaction – there is a joy found here that is intimate and anchored in the present. As Nikos Kazantzakis puts it:
"There is a kind of flame in Crete – let us call it 'soul' – something more powerful than either life or death. There is pride, obstinacy, valor, and together with these something else inexpressible and imponderable, something which makes you rejoice that you are a human being, and at the same time tremble." – Nikos Kazantzakis, Report to Greco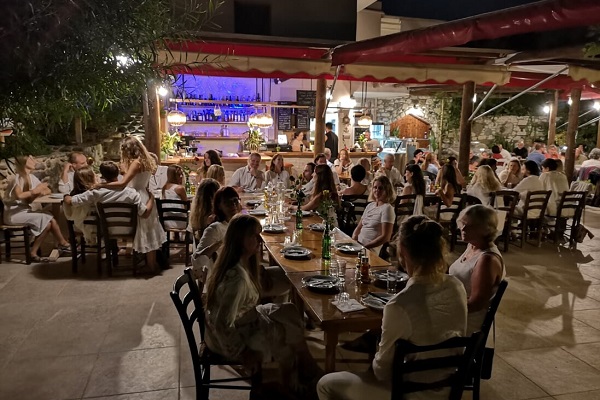 The openness of the Creten people is very touching. Often, we have been invited into the kitchen in the local Tavernas, as if to meet the heart of the one who cooks! There is great enjoyment found in being and eating together. The food is exquisite, authentic, carefully made and very well sourced. To eat here is as if, through food, there is a rejoice and celebration of being! Awaken and heal.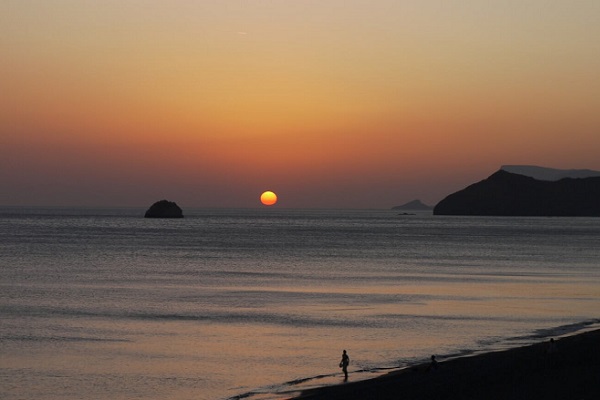 DETAILS:
DATES: 
Arrival & Registration from 17th October
Retreat Start Date: 18th October
Retreat End Date: 23rd October
Check Out Date: 24th October
Vivek asks participants to leave Lentas after the retreat.
VENUE: 
The retreat is held at Villa Tsapakis, a friendly family-ran place that Vivek has returned to each year since his awakening in 2002. 
Address: Villa Tsapakis Diskos Lentas, 70400 Kreta
Accomodation at Villa Tsapakis
Prices per night for the room: 
€35 for a single/double room

€40 for a 3-bed 

€45 for a 3-bed-studio 
Camping at the beach in front of the hotel is possible and is free of charge (you must bring your own camping equipment). You are also welcome to organise your own accommodation in Lentas or Diskos. We advise you to book as early as possible, it is a small place and can quickly reach full occupancy. Rooms for Villa Tsapakis can only be booked through us.
SATSANG HOURS:
Morning Satsang: 11.00 – 13:00 
Evening Satsang: 17:00 – 19:00
Doors open 30 min prior.
Outside of Satsang hours, you have free time. Enjoy the beautiful nature, be with others, or relax by yourself.
RETREAT PRICING:
€ 590 excluding accommodation, food, and travel

TRAVEL:
The retreat pricing does not include travel to and from the retreat centre. Travel is to be organised by the participant. The nearest airport to the retreat centre is Heraklion.
We will create a Whatsapp group to help organise group transportation and to share other communications. If you are happy to be added to this, please provide your telephone number when registering.
BOOKINGS:
Space for this retreat is limited in accordance with the venue capacity. If you wish to attend, we recommend booking your place as soon as possible to avoid disappointment. 
Register your place by filling in the registration form Booking & Contact or by emailing Malena: malena@vivek.life. 
Please indicate
The retreat you would like to register for.

Your full name.

Your accommodation preferences, if any.
ONLINE PARTICIPATION
To enable participation for all, it is now possible to attend Vivek's annual Crete Retreat Online.

ONLINE RETREAT PRICING:
This is a full 6-day retreat. Those who can't make the whole retreat can join for the first 3 days.
FULL 6 DAY RETREAT: 18-23rd October
€ 590,-
3 DAYS RETREAT: 18-20th October
€ 290,-
ONLINE RETREAT BOOKING:
Register your place by filling in the registration form Booking & Contact please add at the text that you want to attend online or by emailing Malena:
malena@vivek.life
. 
The registration for online participation will close on Saturday 17th October. The joining instructions and payment details will be sent to you upon registration. Contact Malena as early as possible to support a smooth process.