You can contact us
malena@cometrue.org
phone: +49 170 9608354
vivek@cometrue.org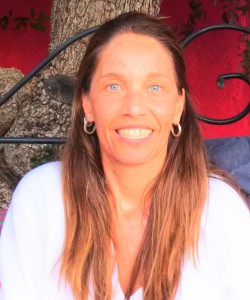 Newsletter
Sign up to get our newsletter with latest information.
You can book here.
Fill out this form, if you want to register for an event.
By sending us this form you accept liability conditions below.
Fill out all mandatory fields.
Limitation of liability
Vivek is not a doctor or psychotherapist. Vivek does not diagnose, cure, heal, or treat disease or psychological conditions or otherwise prescribe any kind of medication whatsoever
A meeting of any kind with Vivek is NOT a replacement for or substitute to face-to-face, in-person, qualified medical, psychological, psychiatric or legal advice, diagnosis or treatment. If you are suffering from a medical or psychological disorder or condition, please consult your doctor or other appropriately qualified professional person or service immediately.
If you are feeling suicidal or think that you may be a danger to yourself or to others, please seek third party help by calling emergency services, suicide helplines, the police or any appropriate solution available to you in your city.
Do not disregard professional advice or delay seeking professional advice as a result of something you have read on this website or from anything Vivek may say or write. Vivek is not and will not be held liable for claims or damages, and expressly disclaims any and all liability of any nature, for any action or omission, taken as a result of attending a satsang, retreat, private session or any other content found on this website or otherwise. Coming into contact with Vivek is entirely at your own risk without warranty of any kind, either expressed or implied, including without limitation any warranty for information given, advice, or opinion. The services are requested by you and by doing so, you give your full consent to the present and assume full responsibility.
Website Disclaimer
Here is some of the 'small print' we feel it is important to make you aware of. If you have any questions regarding this, please email malena@cometrue.org.
By using this website, attending a satsang, a retreat, or taking part in a private session with Vivek, you acknowledge that you have read, understood and agreed to the following disclaimer.
'website' refers to the website that has for domain name www.vivek.life.
Purpose
This website is for general information only. Vivek or any other persons associated with this website ("we", "us") cannot and will not be held responsible for any reliance on the information displayed on this website.
Website Content
Content of this website may change at any time and we shall not be held responsible for any loss or inconvenience that results from this. We shall also not be held responsible for loss or inconvenience cause from interruption of this website at any time.